Two years ago I reach the highest weight I had ever been in my life. I was 282lbs and miserable. I joined Weight Watchers in 2009 and lost 35 pounds. I have lived in Arkansas for almost 7 years now and my most favorite place to be here is Petit Jean Mountain. I have walked a few trails there but the one I wanted to walk the most was the Cedar Falls Trail. This trail is 2 miles round trip and you hike down into a canyon to the bottom of a 95 foot waterfall. This is considered a strenuous trail and I haven't been in good enough shape to hike it.
I took this trail head on this summer. I made it in the 2 hours recommended to complete the trail. It was one of my most fulfilling accomplishments so far.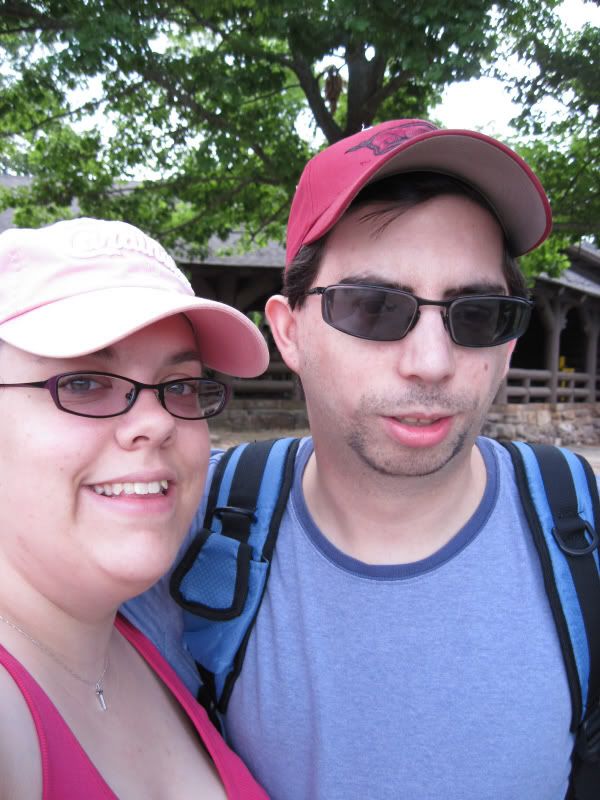 This is Jeff and I before the hike down
I was told photos of you there only count if you take photos of you while you are at the bottom...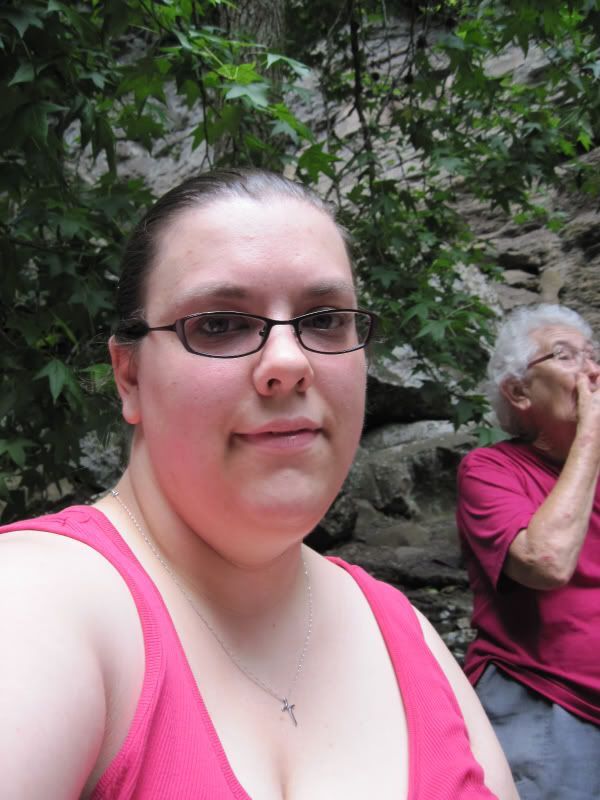 This would be me at the bottom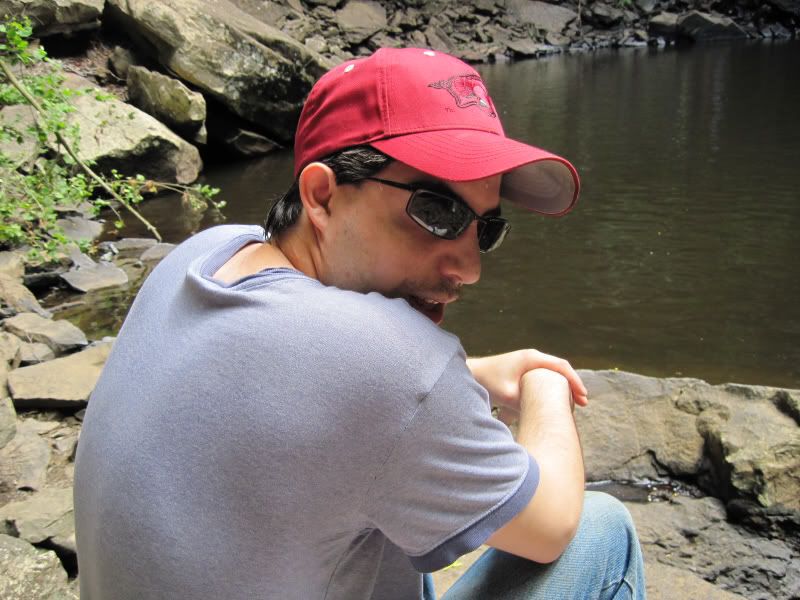 And this would be Jeff at the bottom
It was so beautiful here... I didn't get the serene shot of the fall that I wanted because of the people breaking the rules by climbing to the back of the fall... but here is what I did get.