I want to wish everyone a happy Thanksgiving. I can't wait to sit down with family tomorrow for dinner.... and to be honest... I have been dreaming about Thanksgiving for at least a week now!
We had our Operation Christmas Child packing party at church this last Saturday. We had a goal of 100 shoe boxes to fill and somehow we filled 107 boxes!! God is GOOD and that means 7 more children will be blessed this season!
I crocheted three bunnies and knitted one bunny for the boxes and there is a picture below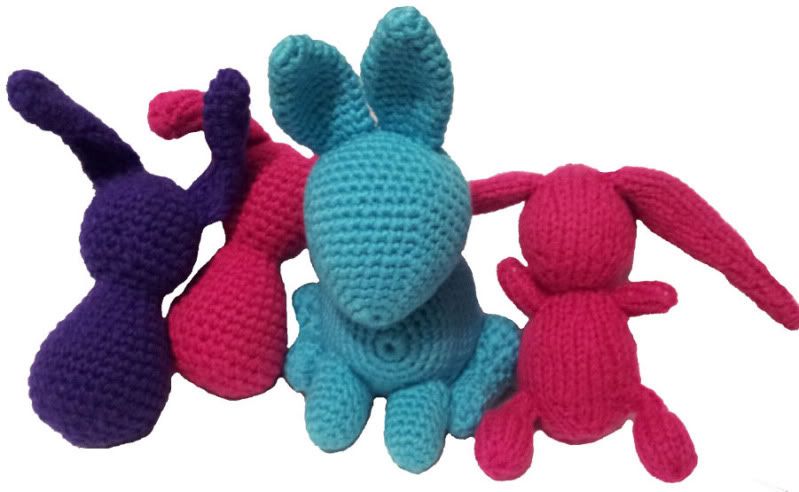 I am 18 weeks along and most of the morning sickness is gone... not even sure what I am having is morning sickness... I just cant get too hungry in the mornings and I cannot gag for any reason... if I do... its all over! I've been feeling the baby move more and more lately... and I really enjoy it... I just hope Jeff can start feeling it soon too. We got to hear the heart beat for the first time on Monday and I recorded it on my phone... I have to say... I listen to it a lot! Next Monday (5 days from now) we go in for our level 2 ultra sound and hopefully we can get a looksie at the gender! Thats about all for now... Happy Thanksgiving!