Today I turn 27. Seems like it would be forever before I turned 27 and now its here.
While I was in Washington, my family threw my sister and I a surprise birthday party at the pizza parlor before Jeff and I went to the airport to come home. I still have a stack of cards sitting in my... one of my... crochet bags.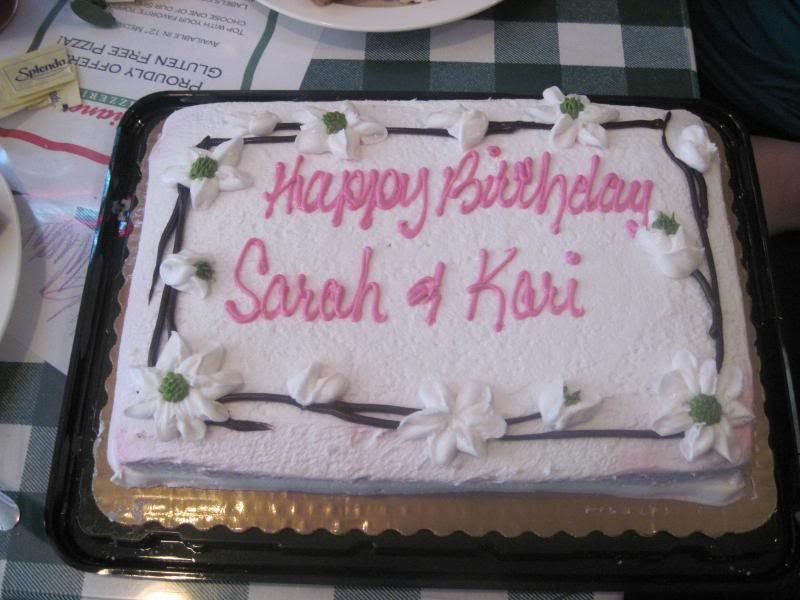 Even the cake was pink!
We both bawled like babies... But we had a lot of fun and ate some good pizza.
Happy Birthday, Sister. I love you!