There hasn't been much on the crochet front lately... just some plain granny squares and a couple more bunnies for my Operation Christmas Child shoe boxes. I have also crocheted some boring blue washcloths for those boxes. I wanted to share more about my vacation the first week in May... the one where I got to meet all my nephews for the first time. It was amazing... I have so much love for these little boys. I'll share some of my favorite photos...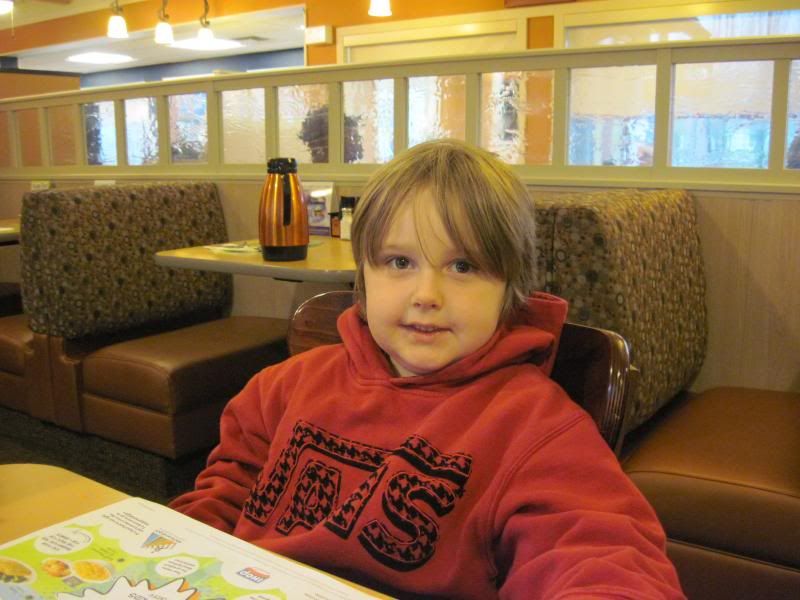 This is Xander. He is almost 5 and so cute!
This is Taylor. Soon to be 3, he and Jeff hit it off well playing cars together.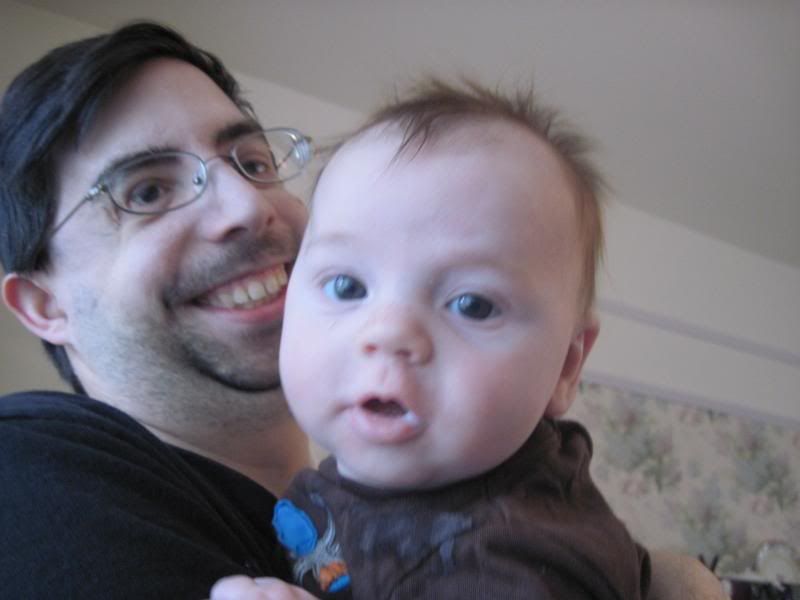 This is Noah, Taylors's little brother. Soon to be 6 months old. He and Jeff also hit it off real well as seen in the picture below... Apparently Noah doesn't sleep in peoples arms too much... but he loved Jeff's!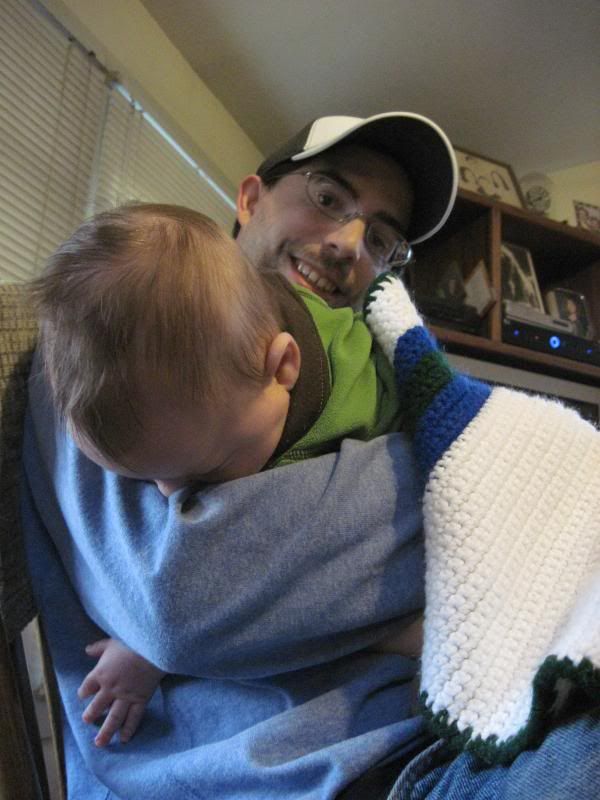 Sleeping sideways too!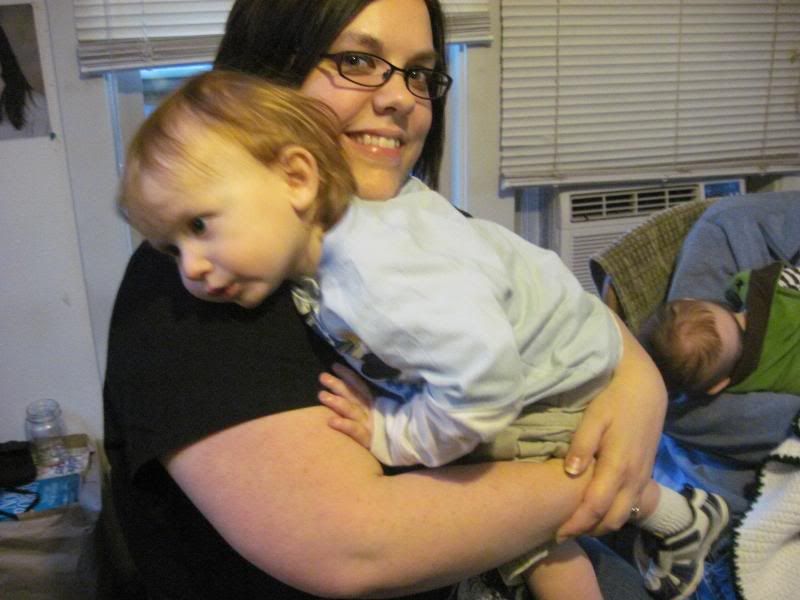 This is Colton. He is 1 1/2. He is adorable with his red hair and big brown eyes!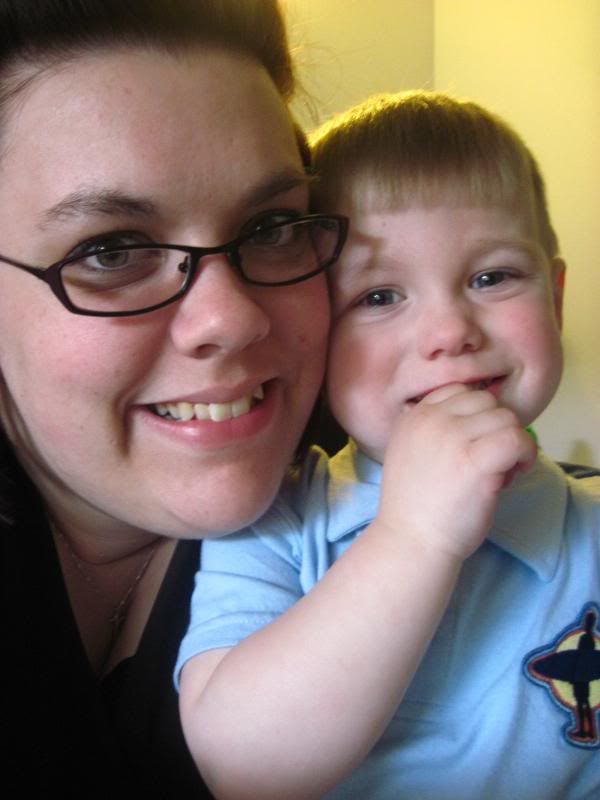 And this is Nathaniel. He will be 2 the day after Christmas. I think he took to me more than the others did. My sister says he misses me and asks where I am often. I can't wait to see him again in August when I go up there for my sister's wedding.