Today I want to share about two wonderful, loyal dogs that were important in my life.
The first one is Winnie. I remember back in 1989/1990 when Dad brought her home from the pound. She was this cute little puppy (I have a puppy photo somewhere but we bought a house 8 months ago and I don't know where everything is!). Winnie was with us for about 12 years. She suffered from epilepsy (seizures)... there were many days where dad found her seizing in the back yard. It was hard, after my parents divorced and Dad got sick, we couldn't afford her medication. I remember data telling me that he was afraid he would have to put her down at some point. That day finally came when I was in my senior year of high school. I was devastated. Winnie loved people and was very loyal.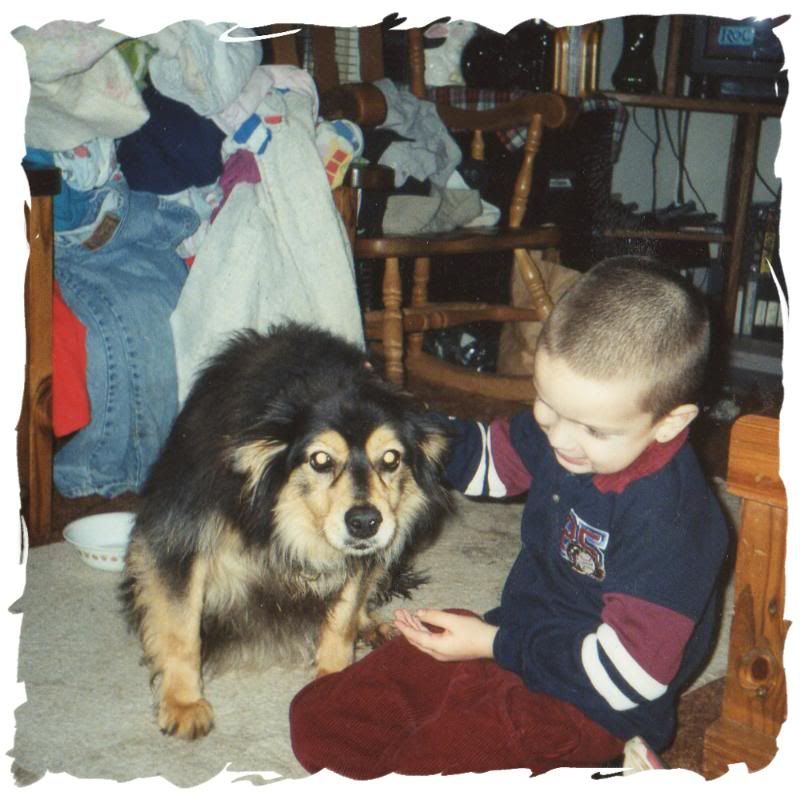 Winnie 2000
Then there was Sampson. Sampson was a golden retriever. My uncle used to breed them and he sent Sampson to my Granny and Poppa back in 1995/1996 (I think) for Christmas. I remember picking Sampson up at the Portland, OR airport. Sampson was from Florida... and like I said, it was Christmas. I remember seeing the cute fluffy ball of a puppy walk around in the frozen grass. Sampson grew into a BIG loyal and hyper dog. Sampson seemed to age quickly, right along with Granny and Poppa. He developed Glaucoma as well as other dog things.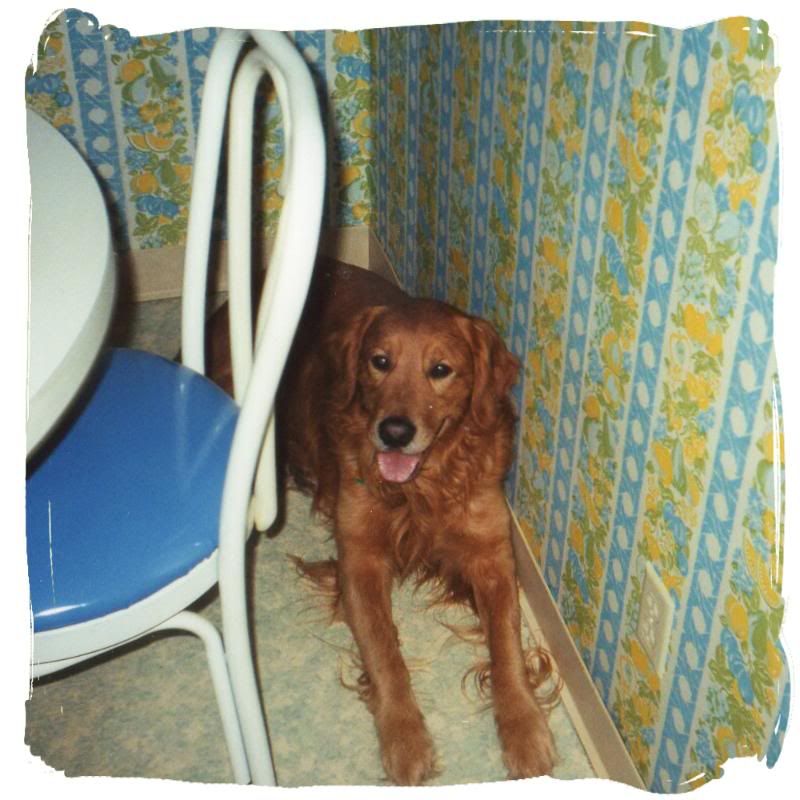 Sampson 2000