We are getting more and more anxious for the birth of our little boy as he is due in the next 3.5 weeks or so. The nursery is almost finished; all that is still needed are new blinds, touch up paint, finishing the changing table and installing shelves in the closet... I also need to wash his clothes and bedding. We got my wonderful father in law to get some vinyl artwork done for the wall to match the bedding set and I love how it turned out!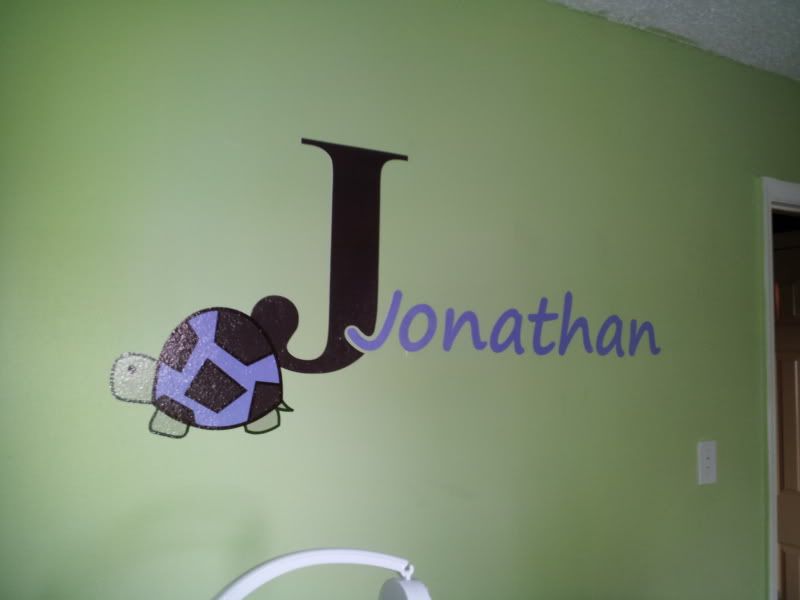 I finally started projects for him after knitting two blankets for friends who are or were expecting baby girls. One is a blanket that I really love... its very simple but very beautiful! I have one more section of green to add and then a darker blue border and it will be finished!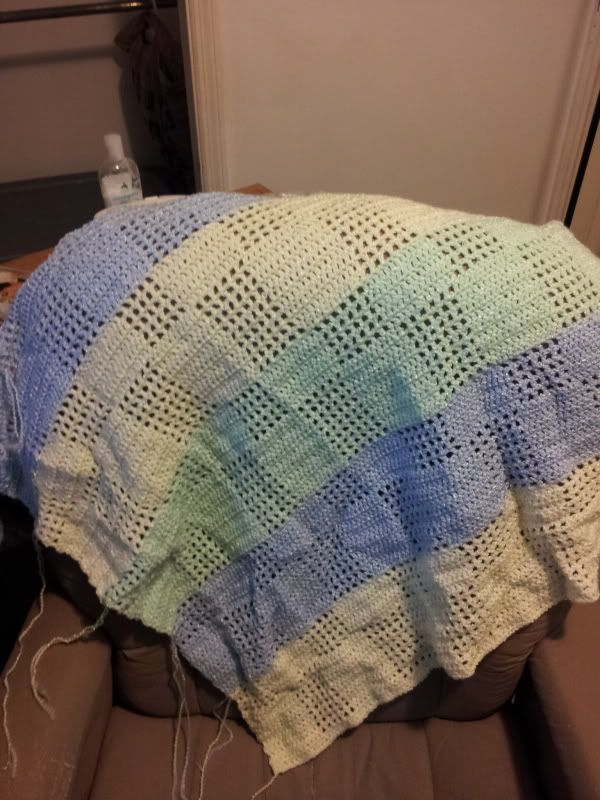 He will be wearing a grey and white onsie home that says "The Best Part of Mom and Dad" so I decided to make a green hat (and a pair of booties if I can get them finished). I started to knit this but I'm still not the best at knitting in the round with DPNs and figured it would take me forever so I then attempted to do a crochet version of the knit pattern I was using and didn't like it... 2 additional attempts later I decided to just stick with DC stitches because they would be faster! I love it.... hope you do too!
Anyhow... I hope all of you are doing well. Its getting hot already down here in Arkansas but I hope to get out and about more once the little one is born so I can take some pictures to share of the area! I also am excited to get back on track with my weight loss. I didn't lose what I wanted to before I got pregnant and its made this pregnancy a little rougher than it could have been (energy wise) but I plan to be healthy and active so I can enjoy playing in the park and yard with my son!
If I don't post another message before next Sunday, I hope you all have a blessed Easter. This is one of my favorite holidays because its the day that Jesus conquered death for our sins when he died on the cross and rose from the grave as promised in Isaiah! God bless all of you!